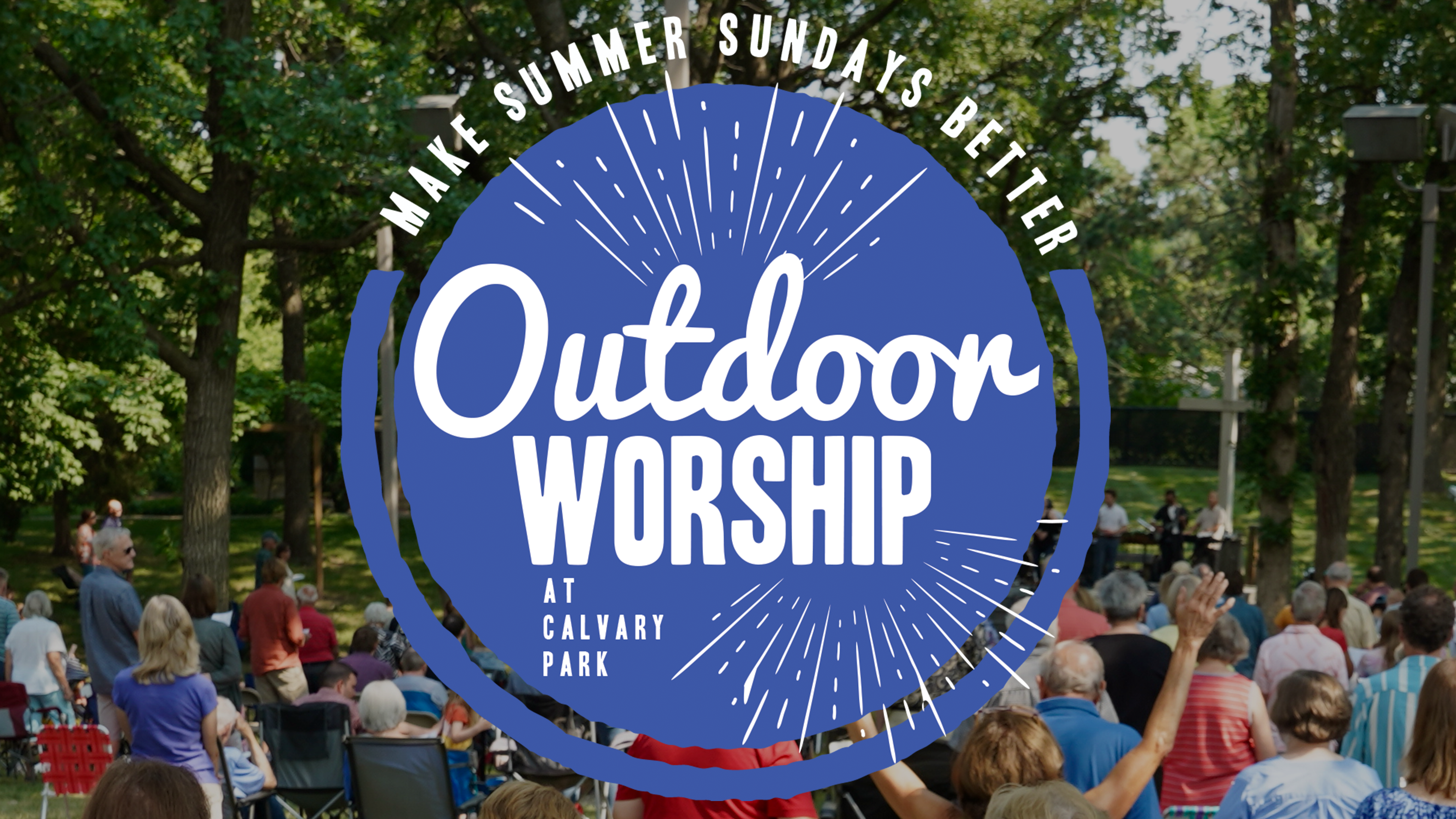 Summer brings warm temps, ball games, and trips to the cabin. But it also means outdoor worship at Calvary Park in Golden Valley! Worship God among the trees and fresh air (weather permitting)! Invite your friends, bring a lawn chair, and join us for a great summer!
Sundays, May 28-Sept. 3
10:30 a.m., Golden Valley Campus
Sundays, May 28, July 2, Sept. 2
10:30 a.m. Minnetonka Campus
Join us for a cookout after worship!